If you're a parent going through separation or divorce in California or another state with similar laws, you should know that the divorce laws can affect what happens with child custody. Here is an outline of the key legal points for separating parents.
No-Fault Divorce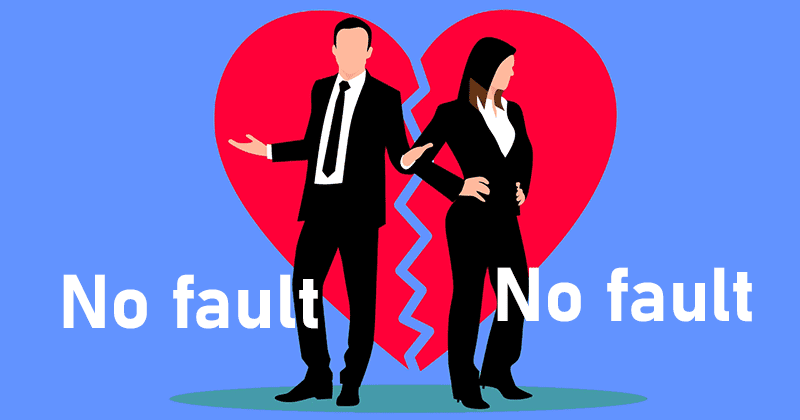 California, along with other states such as Colorado, has a modern approach to the problem we've customarily come to know as divorce. In fact, the State doesn't use the phrase any longer in the legal parlance; this course of action is labelled as a "dissolution of marriage" process. This particular change is actually part of an effort by California lawmakers to foster a legal environment that facilitates cooperation and pragmatism.
California is a no-fault divorce state. You can't file for a dissolution of marriage based mostly on the reason of fault. The only grounds which are acknowledged are irreconcilable differences and, additionally, incurable insanity.
The State would rather that married couples that are divorcing figure out an arrangement voluntarily that they both find acceptable, and this is going to be particularly true when ever there are children involved.
No-fault divorce means courts do not have to consider the "bad behavior" of parents except in custody matters. While marriage impacts are ignored, certain behaviors could impact on the ability of a parent to raise a child or maintain an effective co-parenting relationship with the other party.
Contrast with At-Fault Divorce States
Within states where at-fault divorce proceedings are allowed, allegations of marital wrong doings could possibly impact judgements of the court on the subject of issues for example spousal support and even child custody. This certainly does create an incentive to allege fault. Yet, on many occasions, any behavior that may be specified wasn't the true reason for the relationship breaking down.
Suggestions of fault cause a lot of ill will and also bad feelings, and not many if any situations can be exclusively attributable to the activities of just one person.
The moment the judge needs to settle custody issues in an adversarial environment, one or quite often both of the partners are inevitably likely to feel as if they were not dealt with fairly. This type of lingering unhappiness will be an issue that will negatively affect any children plus make it challenging for the former spouses to communicate going forward.
Finding Common Ground
Ideally, parents can agree on custody. A high priority is agreeing on a suitable custody schedule, such as joint custody or a 70/30 schedule. Having a judge choose a particular timetable could result in both parties being inconvenienced and one party seeing their child or children too infrequently.
The great news is that most partners can and do discover common ground and move through the dissolution of marriage proceeding having agreed on the conditions. Some 95% of divorce or dissolution procedures are usually uncontested, and the progressive nature of the no-fault procedure helps to encourage the kind of cooperation that makes this achievable. The other 5% does remain and the court is there to make the final judgement any time no arrangement can be arrived at.
If you are going through a divorce or dissolution of marriage action in California, the only responsible way to proceed is with an experienced Californian custody attorney representing you. A good divorce attorney can offer the assistance you'll need.